Gather 'Round: Creating Your Thanksgiving Tabletop
With Thanksgiving just around the corner, it's almost showtime for tables everywhere. From loved ones gathering around and the best comfort food filling almost every square inch, the table really is a vital piece of this special holiday – so why not be sure it leaves the ultimate impression? With photography by Lacie Hansen, we're sharing some gorgeous inspiration to help you create a tabletop that will make this Thanksgiving your most beautiful yet.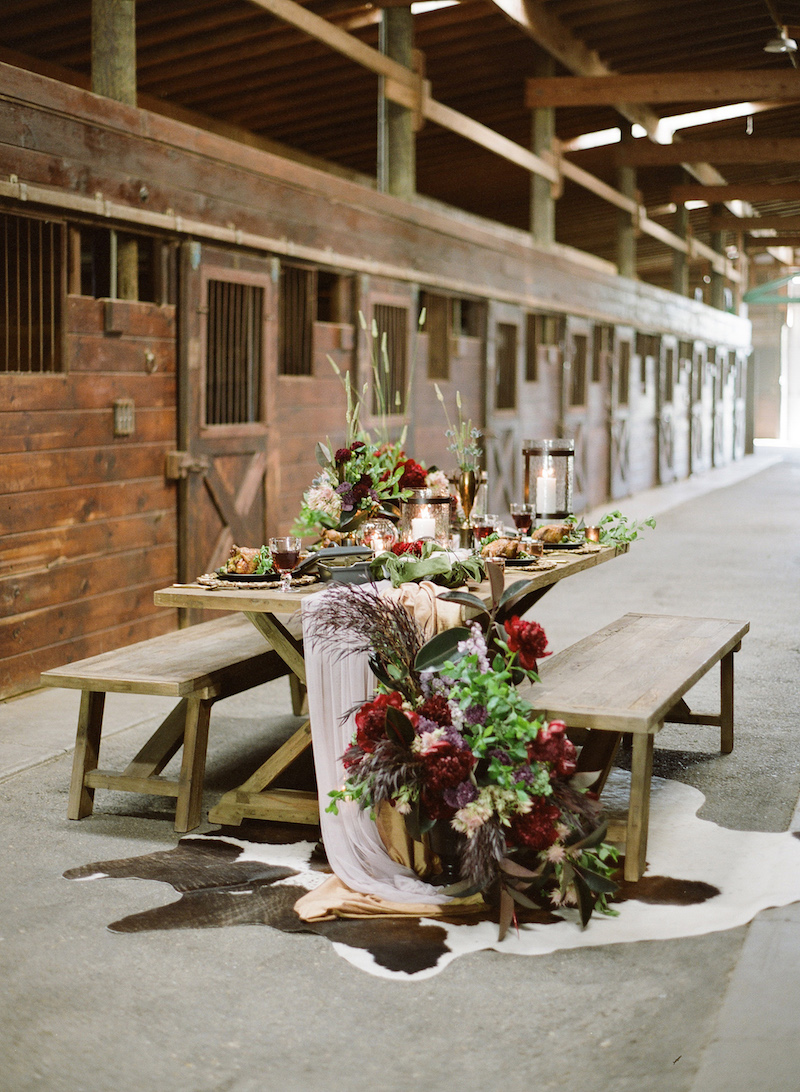 Warm wooden tables and seating, like our Ruskin Oak Table and Bench, make for a perfect and simple starting point for a gorgeous design.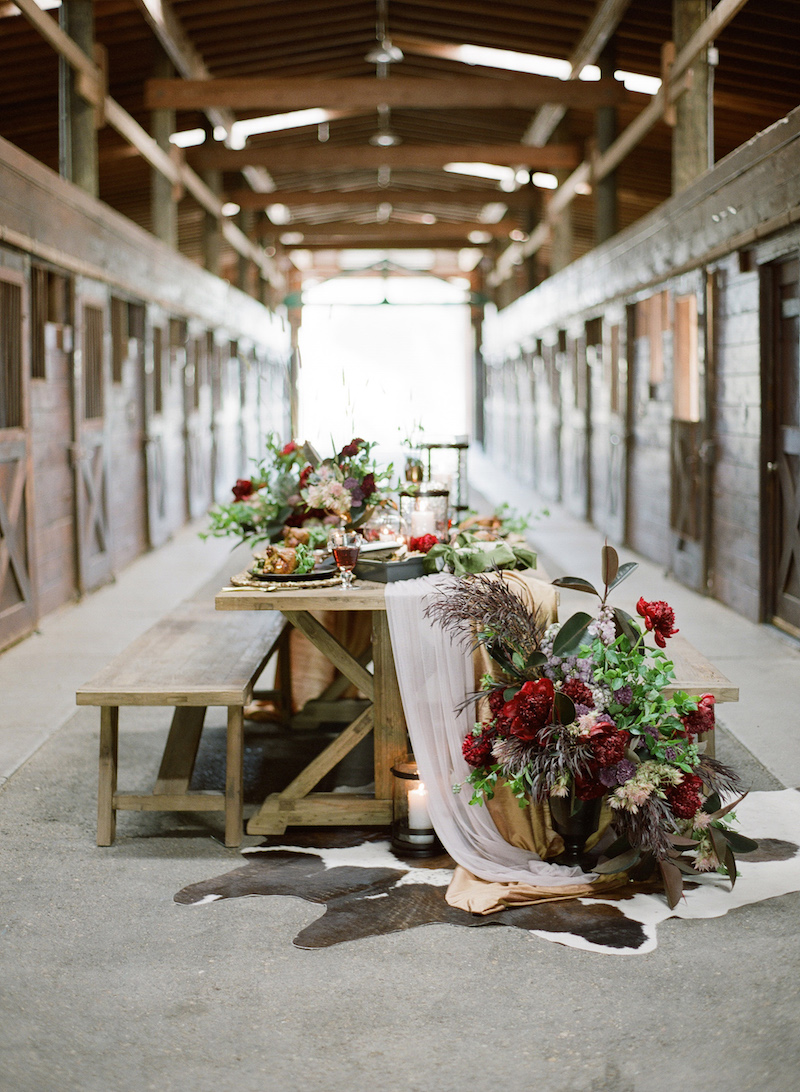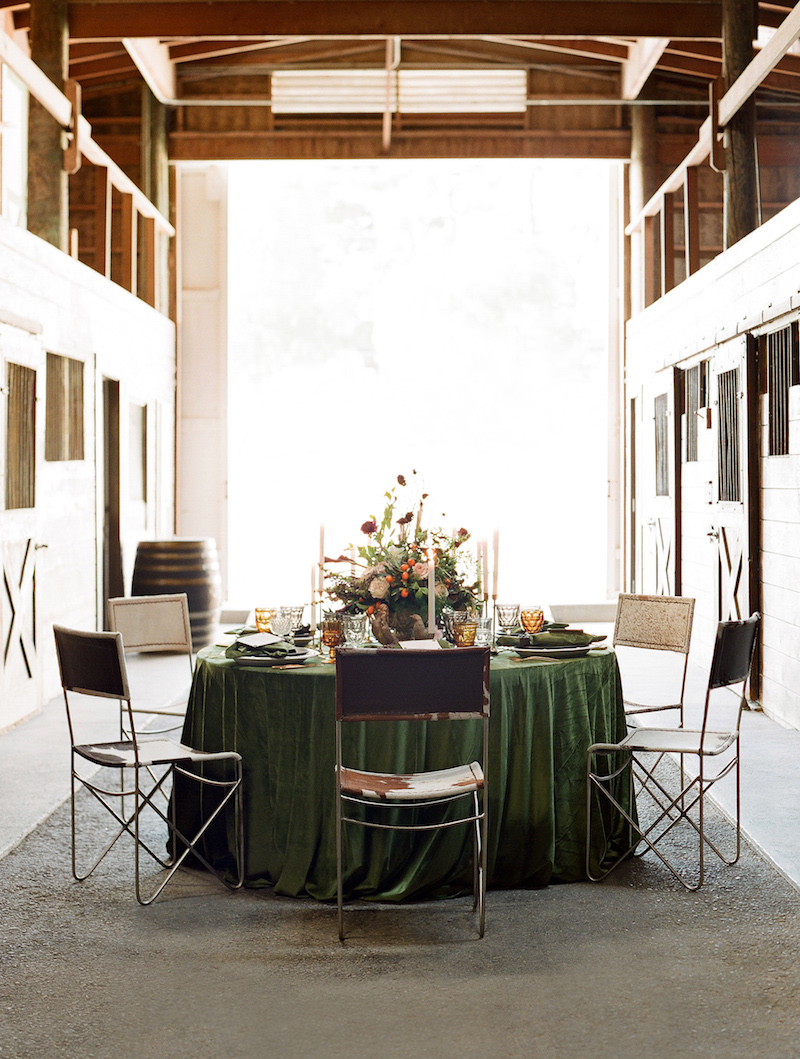 To make a tasteful statement, patterned chairs like our Dakota chair are easy on the eyes while adding a sweet southern flair.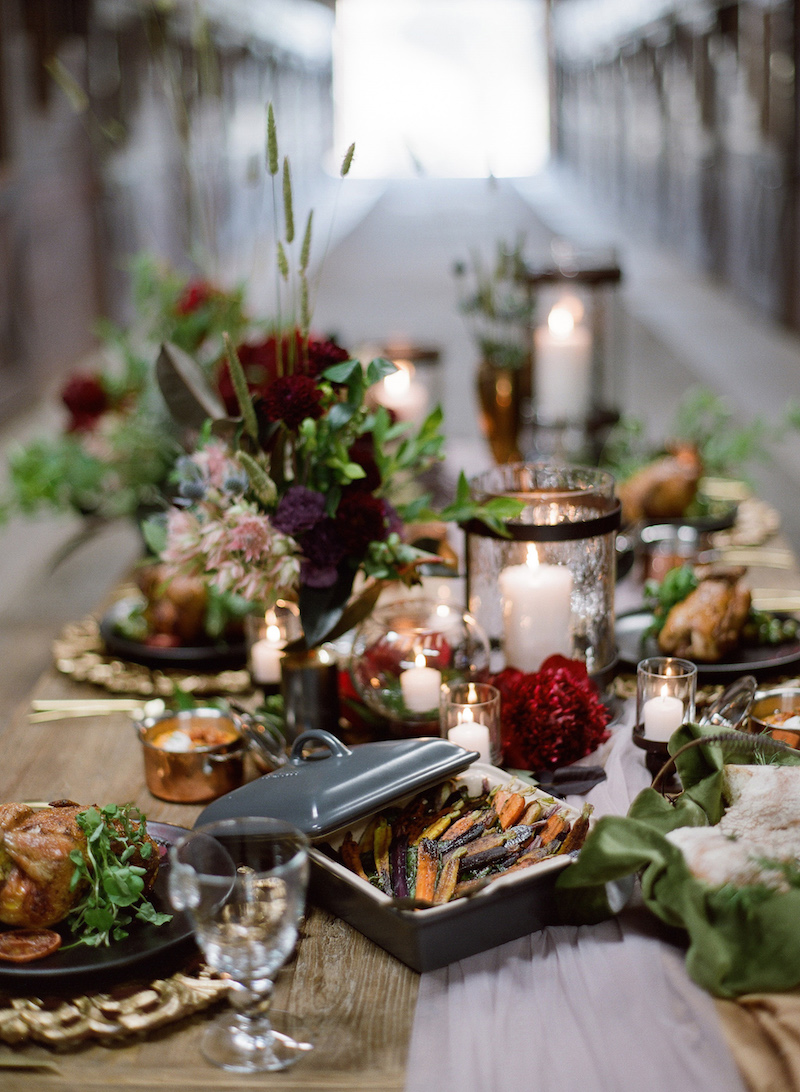 Candles are essential for a cozy table gathering, but with so many people gathered around the table, they can get tricky. Pieces like our Prescot Lantern help add to the vibe while keeping reaching arms and little hands safe from the heat.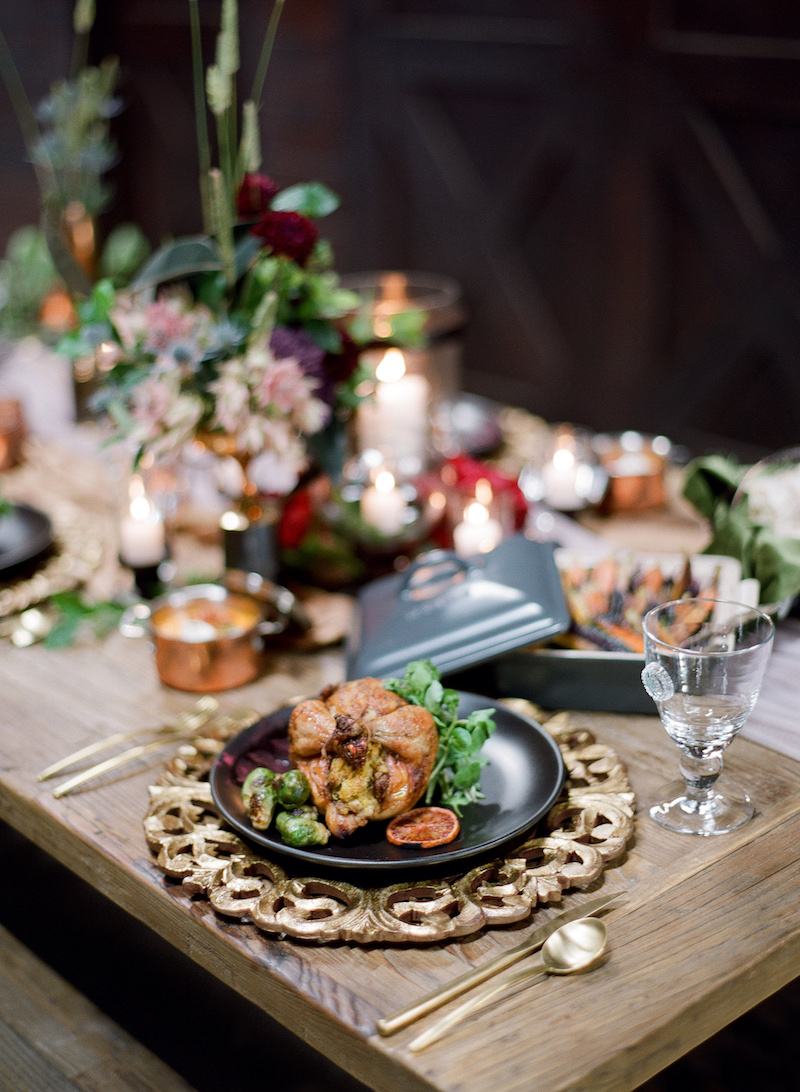 For holiday tablescapes, it's always a great idea to keep the pieces neutral and classy so that the food has a chance to shine (after all, someone did spend all day cooking it!) The Heath Onyx Dinner Plate does a great job of making food colors pop and it can adapt to all kinds of design styles. We particularly love it atop our Acanthus Gold Charger (pictured above) or our Berry & Thread Charger (pictured below).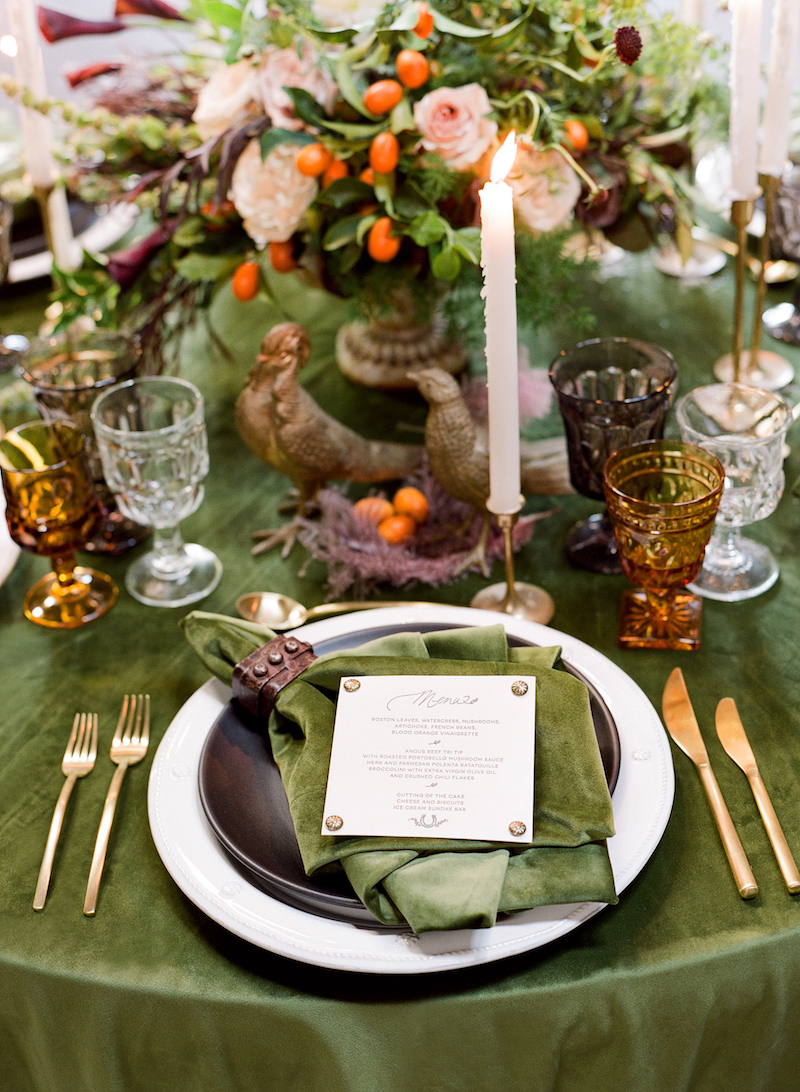 Metallic flatware, like our Bardot collection, makes for a fun way to switch it up from your typical tabletop. Especially if your plating is more simple, fancy flatware is adds the perfect amount of extra pizazz.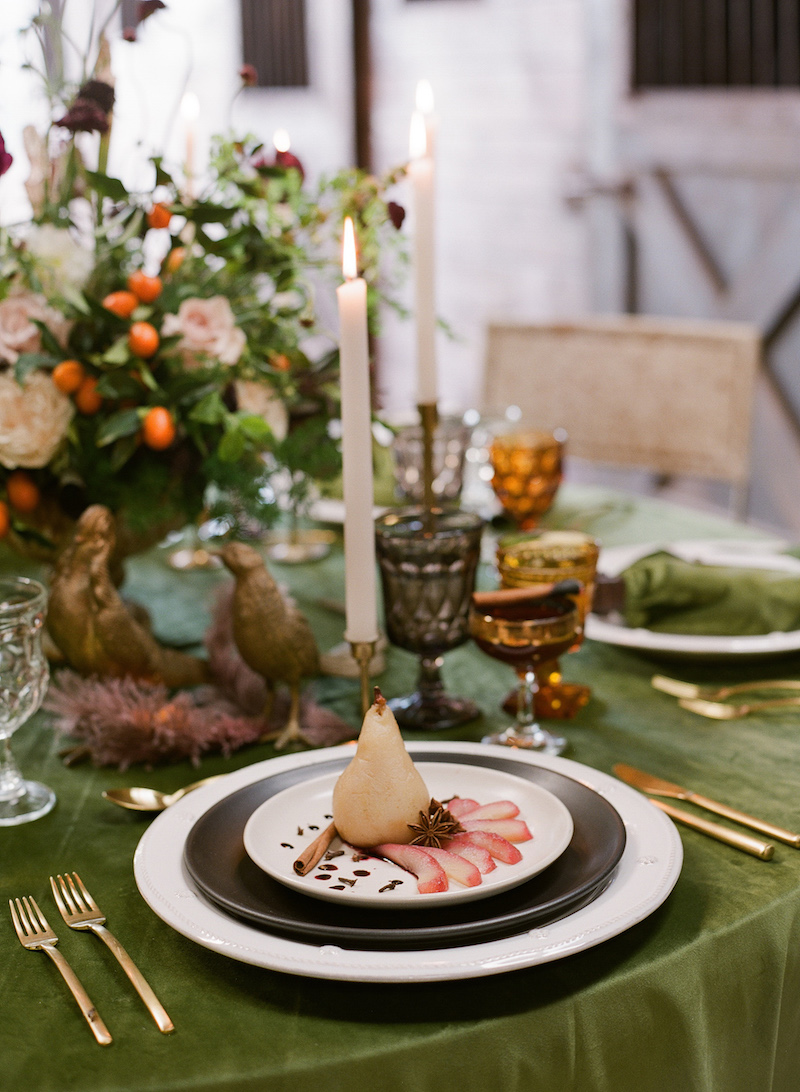 Follow us on Instagram for more tabletop and event inspiration and no matter what your table looks like this Thanksgiving, we're sure it will be beautiful!