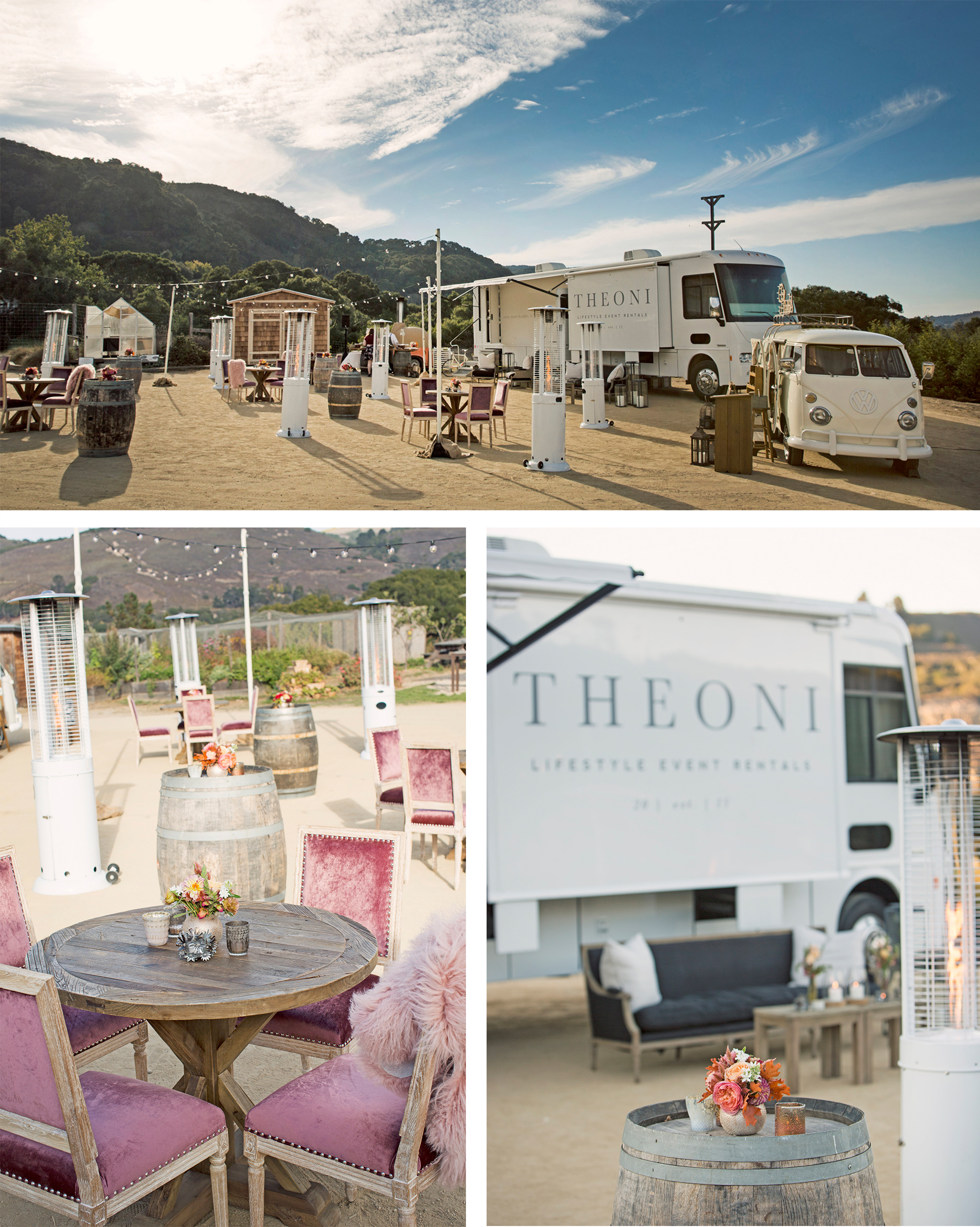 Traveling Showroom
At Theoni, it's always been a dream of ours to have the space for planners and curators to experience our decor in the flesh—understanding true size, vibrancy of color, and the endless possibilities for pairings. This is why we're pleased to introduce our traveling showroom—a 39 foot Winnebago—lovingly named Winnie. A girl on the go, Winnie will occasionally be traveling to the Central Coast and Los Angeles to bring Theoni right to your doorstep.
On the Road with Winnie
Given an occasion and based on availability, Winnie will be available for custom design trips to meet with planners and potential clients. The fee for her travels is applied to the final rental order and is based on your location. If you're interested in meeting Winne on the road, please inquire for more details and availability at dearwinnie@theonicollection.com.